Madonna
RUBISS Australian GRAND Champion Darkat Asti Riccadonna
(Madonna)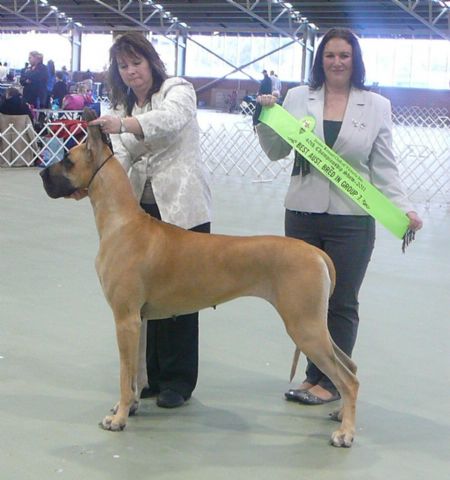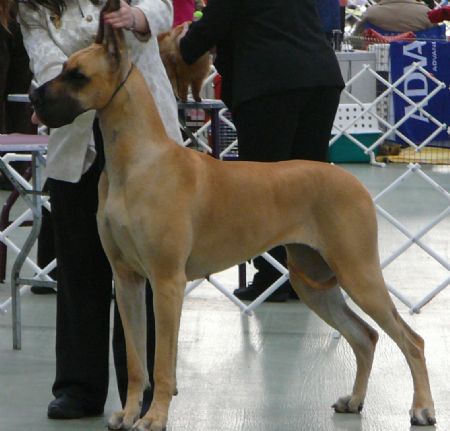 .
Madonna pictured left with BREED SPECIALIST Miss Annette Alexander from AUSTRALIA'S RENOWNED ANNADOR KENNELS Winning Best Bitch, Best of Breed & Australian Bred in Group.
@ Junior Kennel Club Show 9th July 2011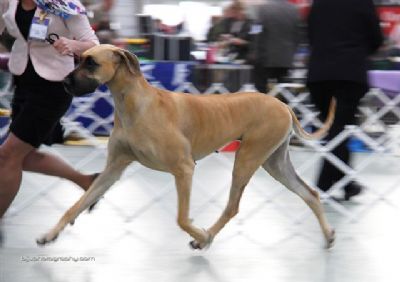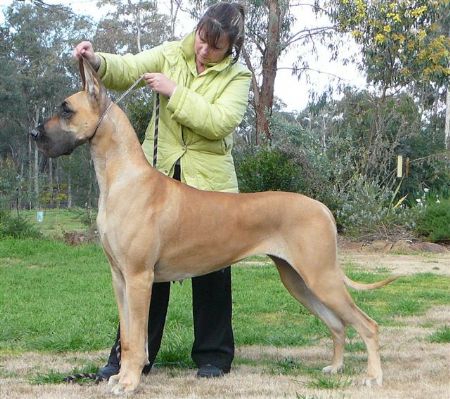 MADONNA WINS RUNNER UP BEST IN SPECIALTY SHOW TO HER SISTER (PINK) AT THE GREAT DANE CLUB OF VICTORIA CHAMP SHOW 29TH OCT.2011 UNDER BREED SPECIALIST MR KEN HUMPHRIES (UK) BENGRAFTON GREAT DANES
Pictured top left at 12 months of age winning Best Bitch and Reserve Best of Breed under Mr R Berwick (WA) Pictured center at 17 months of age winning Australian Bred in Group.

Madonna's first show for 2011, Australia Day International (22-1-2011)Judge Mr K Johansson from Sweden, wins BC -Reserve of Breed and Australian Bred in Group (Pictured top right) way to go my Maddy!!
Madonna is on a roll, 2nd show for 2011 wins a 14 point Bitch Challenge under FCI International Judge Mr Hisayoshi Kadowaki (Japan).
And she does it again, Madonna's 3rd show for 2011, wins BC Reserve of Breed and Australian Bred in Group, under Mr Andrew McLeay (SA) This young lady oozes 'Class' she has it 'ALL', size and substance, touched with a gorgeous elegant outline, she displays correct movement (seen above with Handler Lynne King) and has a showgirl attitude..Madonna by name "Madonna" by nature!
Madonna has been shown on a limited bases this year, due to her sisters being campaigned.
** Madonna is currently Victoria's top winning bitch as per DOL PS, for 2011**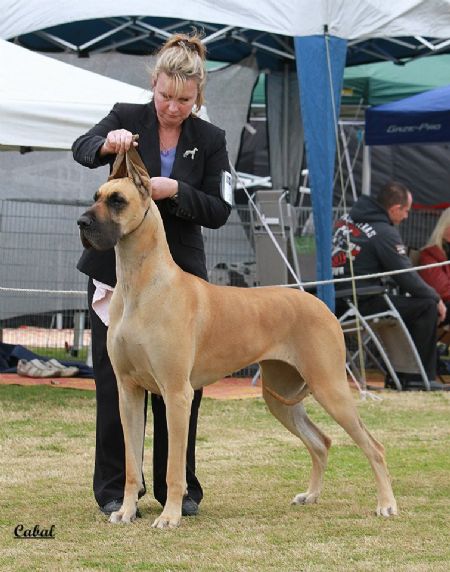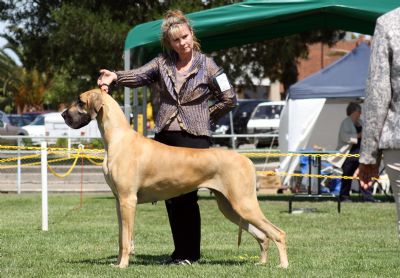 New GRAND CHAMPION RUBISS DARKAT ASTI RICCADONNA